OLA ELECTRIC S1 PRO WHO Should Buy ?
What makes OLA S1 Pro better than other premium 2-wheeler EVs, we'll see in this article how OLA with its exclusive premium features and performance makes it better.
Ashendra
30-Nov-22 2:20 PM
Copy Link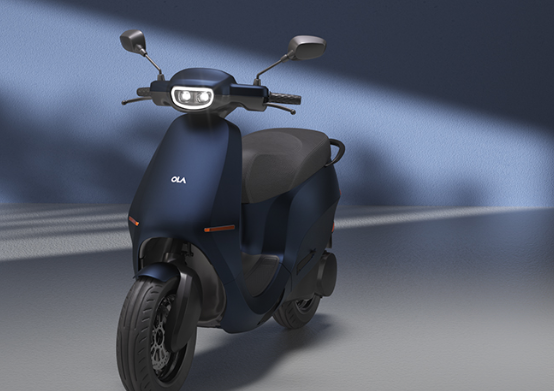 OLA Electric Mobility
is an Indian electric two-wheeler manufacturer, based in Bengaluru. Its manufacturing plant is located in Krishnagiri, Tamil Nadu, India. In December 2020, the company announced its plan to setup a world's largest two-wheeler factory called the
Future Factory
in Tamil Nadu at cost of Rs. 2,400 Crore. This plant gave boost to production capacity of Ola Electric Mobility to 20 Lakh Units annually. Now, Company aims to develop a battery cell manufacturing plant in India with a capacity up to 50 gigawatt-hours (GWh). It was also claimed that initial aim is to build up 1GWh of battery capacity by 2023 and extend it to 20GWh over the next 3-4 years which will be requiring a massive investment of Rs.100 Crores.
Before going to straight answer, reader must go through some technical specifications to know and be clear of what they are going to buy and how much potential does a vehicle holds. Even that vehicle if its design is magnificent is really your daily usage scenarios are you really going to utilise what you are paying for?
So, let see what is there that can be highlighted as we start with storage space OLA S1 PRO comes with 36L of boot space thanks to its banana shaped batteries whole boot space can store all your week groceries, feeling of power its drive from an 8.5kW electric engine which is powered by a 3.97kWh fixed battery pack which can easily provide you a top speed of 115km/hr and can race up-to 60kmph in 5seconds now about the range OLA S1 PRO has three speed modes which provides different ranges at different speeds while the eco mode provides range of 181Km (IDC range) and hyper mode up-to 75Km (IDC range) in single charge. Now, coming to riding comfort ergonomics are good perfectly balanced and suspensions support are with single telescopic front suspension.
Coming to the features entire OLA S1 PRO is keyless means there are only buttons for manual hardware control, but all other features are either controlled by 7.0-inch screen with touch display and IP 67 water resistant. S1 pro can be start up with button on right side of the console.
Now as you have seen the pros and cons the OLA S1 Pro is an impressive vehicle with great potential and is still in initial stages though it has been more than a year by OLA still recently launched OLA S1 AIR is seemed to be promising scooter from OLA.
Who can buy OLA S1 pro?
OLA S1 PRO is best for office users and daily house-hold uses where travel is mostly on ideal roads or highways not on side road rugged riding which are mostly seen in case of adults which are careless of the situations and lack awareness to the vehicle. Range being also a huge potential factor which is considerable for office users who have their office within the range of 30Km in case there is no charging station or charge support socket. While if its then good to go anywhere as we know electric vehicle are solely dependent on electricity availability which can anytime enhance your experience and same time worsen the even simple situations.