Ather 450 Plus is it worth buying ?
Ather 450 plus priced at Rs.1,36,000 an upgraded version over Ather 450 priced at Rs.1,13,000has an improved hardware and better software with features upgradation plans.
Ashendra
1-Dec-22 3:11 PM
Copy Link
Ather Energy is an Indian electric vehicle company, headquartered in Bangalore. It was founded by Tarun Mehta and Swapnil Jain in 2013. It manufactures two electric scooters - the Ather 450X and the Ather 450 Plus. It has also established electric vehicle charging infrastructure across the country called Ather Grid.
In early 2014, it received ₹45 Lakhs from the Technology Development Board under the Department of Science and Technology, IIT Madras , and Srini V Srinivasan, IIT alumnus and founder of Aerospike.
In December 2014, Flipkart founders, Sachin Bansal and Binny Bansal invested Rs. 10 Lakhs as the seed capital. In May 2015, it received Rs. 1 crore and 20 lakhs from Tiger Global for investments in the development, testing, production and launch of the vehicle.
Ather 450 Plus over its predecessor and is it worth to buy against the competition with the launch of new EVs?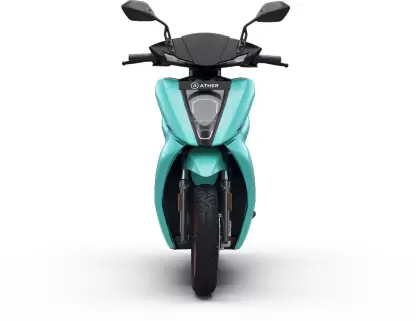 The Ather 450 plus has a construction of a combination of hybrid aluminum and frame, comes with a 3.3 kW brushless DC electric motor, and a 3.7kWh lithium-ion battery pack. The scooter can accelerate to 40 km/h in 3.9 seconds, attain a top speed of 80 km/h, and can travel 75 km on one charge in city-riding conditions (107 km in the Indian driving cycle) and a charging time of 5H 40 min, while in Public fast charging is 1Km/min.
The Ather 450 Plus offers 4G connectivity, onboard navigation, and other connected features but does not have Bluetooth connectivity and the Warp mode.
While in comparison there's iQube has tubular construction which is lighter in weight and in comparison to Ather both have a difference of curb weight as 111.6 Kg of ather and 117.2 Kg now coming to performance iQube has 78Km/hr while Ather with 80 km/hr which is nearly close and cannot be differentiated in daily usage but when there's acceleration it can easily be differentiated as iQube has an acceleration of 0-40Km/hr in 4.2s but ather has same in 3.9s which is noticeable in traffics and overtaking.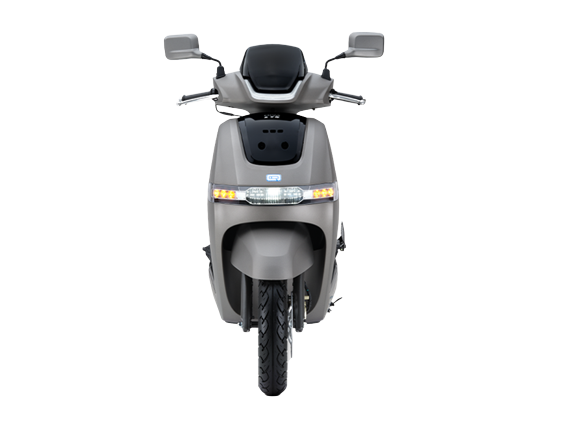 In terms of long tours iQube can be considered better here as it has 75 km of range in power mode which is the top performance mode while in Ather same performance mode gives 60 km. Boot space is a daily need and expected for every scooter as iQube has 17L and Ather has 22L of boot space and clearly, Ather provides more room.
Coming to raw power iqube has a motor of 3kw rated power of BLDC Hub mounted motor which gives an upper edge to TVS iqube over Ather 450 plus.
Now all comes to the battery, which is main source of energy, in this scenario TVS iQube has a 3.4kWh lithium-ion battery capacity while Ather has a 2.6kWh battery capacity (which is a usable capacity but installed is 3.7kWh) which gives a clear winner of this comparison is TVS iQube.
Coming to features in-vehicle and app-connectivity features TVS iQube has a ton of features like Park Assist, TFT Cluster of 12.7cm, Geo-fencing, turn-by-turn navigation battery level and low battery level indicator, anti-theft, flip-key with a led torch, hazard lamp, crash and fall alert, 2 cluster themes service reminder, illuminating logo and many more to count while Ather has GNSS with AGPS, 4GLTE Cat-4/ WCDMA/ EDGE, auto indicator off, guide-me-home light, time-based adaptive screen brightness & themes and its ends here which show iQube also has more features than Ather.
CONCLUSION
In conclusion we can say in terms of performance and raw power both vehicles are neck and neck and is subjective to any user, battery capacity is easily differentiable which effects the range and iQube can be considered better in most of the comparison but when it comes to design and acceleration Ather wins the heart. So, now you can decide which one is best choice for you to buy.