EAS-E | A MINI ELECTRIC CAR |
PMV Eas-E a newly launched mini electric car for all your daily driving needs with a comfort of car with a flexibility and size of a 2-wheeler. PMV Electric launched Eas-E at price of Rs. 4.98 Lkhs
Ashendra
29-Nov-22 1:59 PM
Copy Link
PMVs first micro electric Car Launched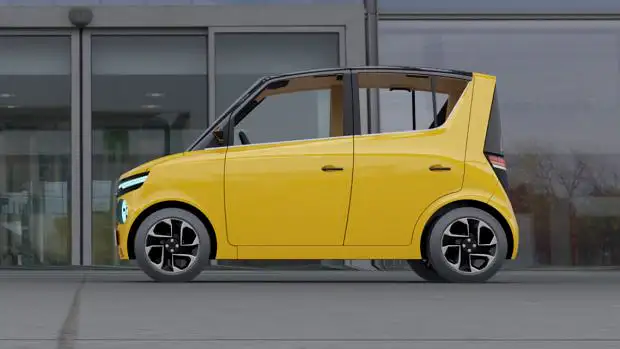 PMV Electric Private Limited is a young personal mobility Mumbai base electric vehicle startup, looking to revolutionise the world of everyday mobility with its right size electric car purpose built for everyday use. PMV Electric has launched a microcar the Eas-E at a starting price of Rs.4.79 Lakhs (ex-showroom price) launched on 16th November 2022 in the personal mobility vehicle segment in India.
Eas-E is rather quadricycle as it is not a full-fledged passenger car. Pre-Orders for Eas-E have been begun with registration price of Rs.2,000 and the figures announced by PMV that they have already received more than 6000 pre-orders from India and International Markets as well. Manufacturing Plant is situated at the Pune Plant and PMV is aiming to start deliveries by mid-2023.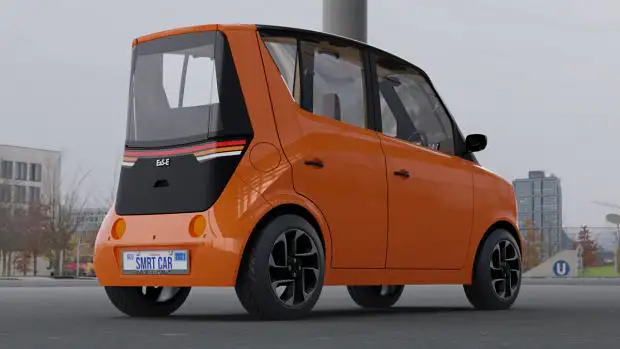 PMV microcar or quadricycle is a two-seater with seating arrangement of one driver in front and a passenger behind the driver with the availability of 4 doors in total. PMV Eas-E comes in three categories as 120, 160, 200Km (claimed) range capacity which economically is said to costing at 75 paise per Km, now coming to specifications side Eas-E is having 48V lithium-iron-phosphate battery. PMV claims the Eas-E can be charged using a 15A socket in less than four hours with the provided on-board charger. The Eas-E motor has a power output of 13HP generating 50Nm of torque directly to the front wheels. Achieving 0-40kmph in 5 seconds reaching a top speed of 70kmph. Dimensions are specific to the vehicle design as width size of 1,157mm, 2,915mm long, 1600mm tall and a ground clearance of 170mm with a wheelbase of 2,080mm. In practical terms when dimensions are compared to PMV Eas-E with TATA Nano (ICE) a compact vehicle has measurement of 3,099mm long, 1495mm wide, 1,652mm tall, with a wheelbase of 2,230mm and a ground clearance of 180mm.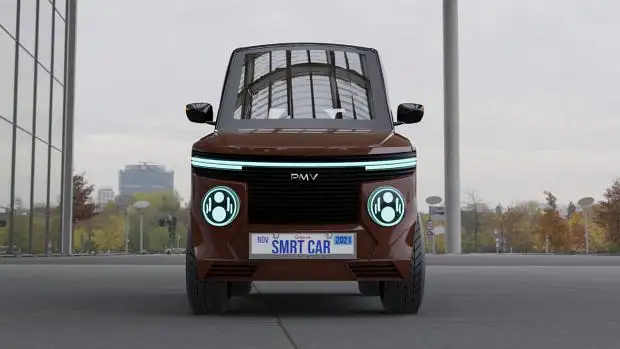 As we seen the dimensions, design is also a beautiful LED DRLs paired with two round headlamps, above which a single windscreen wiper. In general terms, microcar has a short and sturdy body. Tails Lights are having design of thin LED lightbar with two circular auxiliary- lamps in the rear bumper. The micro-car has two color options with single and dual tone color design.
Talking about the features Eas-E comes with multiple driving modes, regenerative braking, single pedal driving, remote parking assist, cruise control, and follow-me-home lights, along with remote connectivity and diagnostics. PMV has also announced to offer 4 connectivity which will be provided later on over-the-air (OTA) updates.